Big News! We have rebranded from Creditinfo to EveryData ECCU!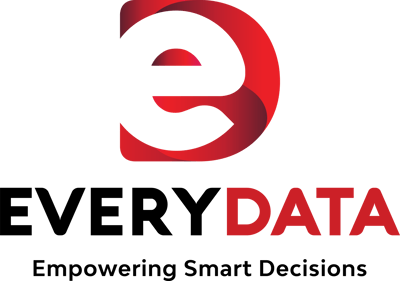 CREDITINFO ECCU LIMITED TO BECOME EVERYDATA
ECCU's new credit bureau rebrands in line with changes at parent company, EveryData
JOHN'S, ANTIGUA. March 13, 2023 –– Creditinfo ECCU, the official credit bureau of the Eastern Caribbean Currency Union(ECCU), has commenced the process of rebranding to EveryData (ECCU) Limited.
Chief Executive Officer, Van Reynders, noted that, as a newly established and integral partner in the financial services sector of the ECCU, their focus would be on now be on public education on the role and benefits of a bureau, including their fintech and business consulting capabilities.

"At our core, even as we rebrand, we will seek to become regarded as a most reliable provider of credit risk reporting and credit scores. However, as the name suggests, EveryData is also bringing a significant amount of experience in data analytics to the market and we look forward to partnering with companies seeking to make data-driven decisions. Certainly, we have invested significantly in our fintech platforms to enable us to help organizations make sense of big data, digitize client onboarding and realize wider organizational efficiencies in this increasingly digital era."

Group Chief Executive Officer (CEO), Kristinn Agnarsson, spoke of the important void in the marketplace that EveryData will now fill.

"We are the first company in the Caribbean to provide this suite of services to ensure data analytics are placed at the heart of decision-making. We have curated a diverse, highly skilled team of experts who will help us to play a major role in sustainable economic development for the region's leading industries, while staying true to our goal of helping to democratize credit access in the markets we serve."

He emphasized that their governance, board and management structures will remain unchanged through this rebranding exercise.
Let's Talk About Your Business Goals!
Talk directly to our experts
Book a meeting at your convenience